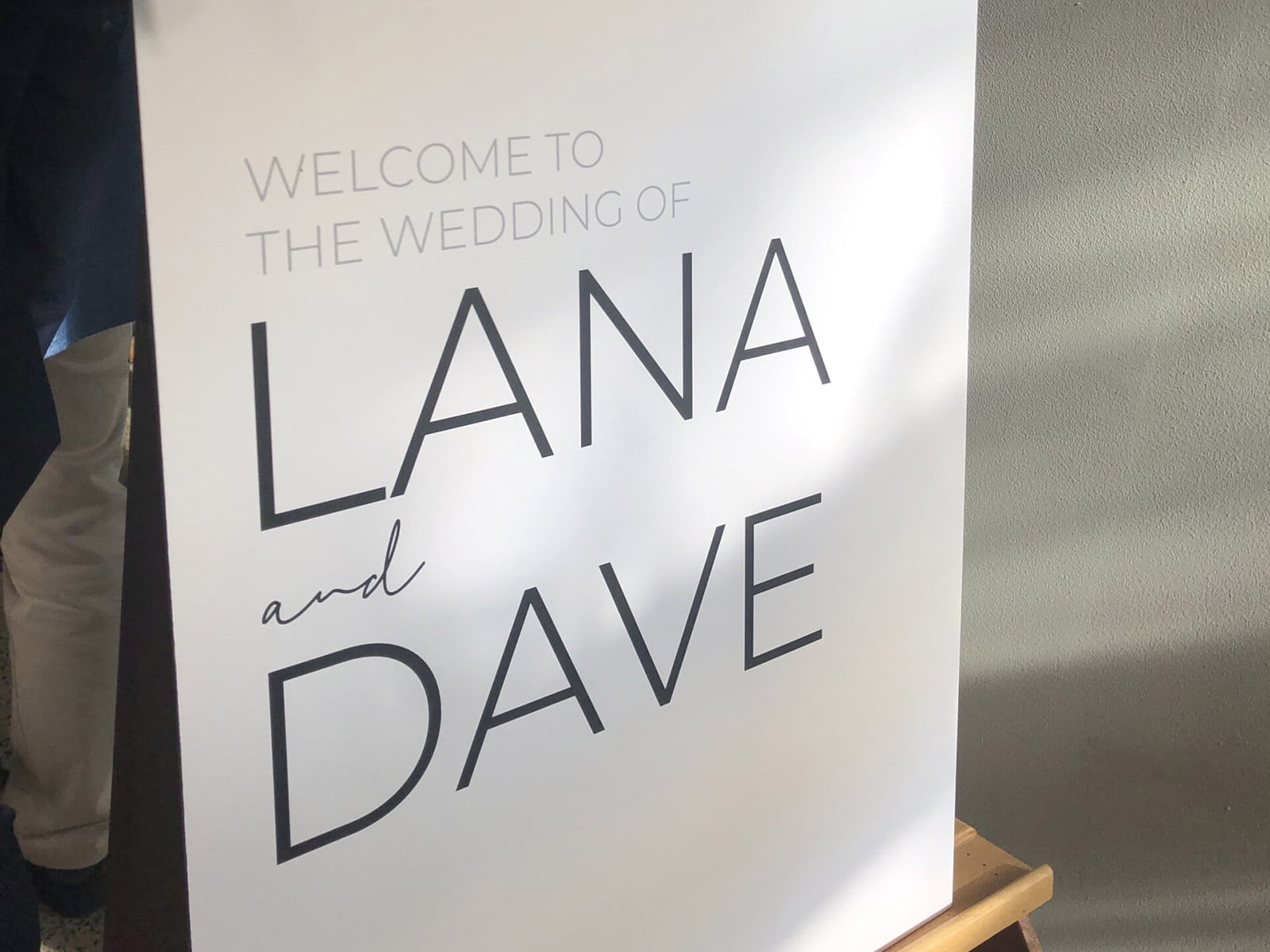 Lana and Dave wanted something a little different for their big day. They were looking for a mix of traditional jewish celebrations and music with some Australian and Melbourne specific touches. A beautiful day in March 2021 was chosen and they went with the quintessential Melbourne style venue Two Ton Max. Known for its excellent styling, food and inner city location, it was the perfect mix of Melbourne style, elegance and quality.
The afternoon kicked off with a beautiful ceremony on site concluding with the traditional glass smash (MAZEL TOV!) and some drinks and canapés before the reception started. The MCs and band welcomed the newlyweds back into the reception after photos with a live rendition of Uptown Funk and things were off to a flying start! Lana and Dave then cut the Wedding Cheese 'Cake'.
The band kicked into a traditional Jewish wedding Hora dance with Hava Nagila and Simon Tov Mazel Tov. Family and guests immediately took to the dance floor with concentric circle dances (iPhone video below), chair lifting and everyone knew this was going to be a night to remember!
After some announcements and parent welcome speeches, guests sat down to their entrees and the wedding band played some light jazz and background tunes while everyone mingled and enjoyed the atmosphere. Following some more speeches the dance floor kicked off again with some traditional and modern Jewish pop tunes before mains. You could feel the excitement in the air as the night was building to party time!
Mains came shortly after and Two Ton Max turned out an amazing spread as guests circulated and enjoyed spending some time catching up with family and friends not seen since before 2020. It was then time for the father daughter dance and Lana asked her father to join her for a live rendition of 'isn't she lovely'.
This was followed shortly by the couple's first dance 'You've got the Love' played to perfection by the wedding band Melbourne loves to party with! A choreographed dance and perfectly timed lift later, and it was go time with Lana and Dave calling everyone in to light up the dance floor.
The wedding band played 3 huge sets with all the classics and some special requests and at midnight Lana and Dave exited through a farewell arch organised by the MCs and a night that began with planning for the perfect party over a year earlier and one that all who attend will remember for a long time, came to a close after exceeding all expectations!
From Lana:

I just wanted to say the biggest thank you for yesterday. We had the absolute time of our lives and everyone has been telling us how much they loved you all. The energy was amazing, the playlist was perfect, and you guys NAILED the Hora. My mum was so thrilled!

We honestly couldn't be happier. Thanks so much again 🙂

Lana + Dave – March 2021