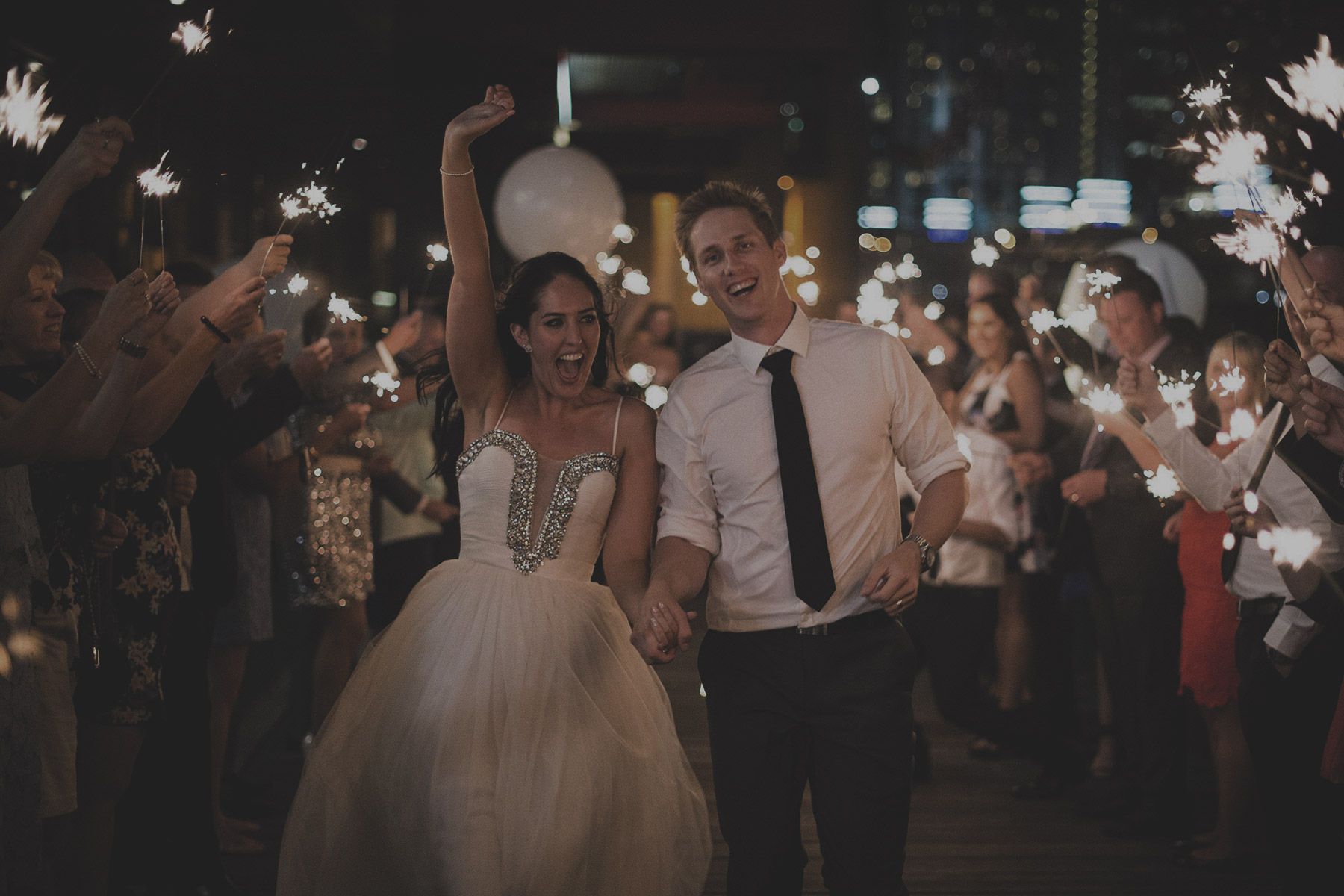 The Wedding Band
All you have to think about is when to stop dancing
For the Best Day of Your Life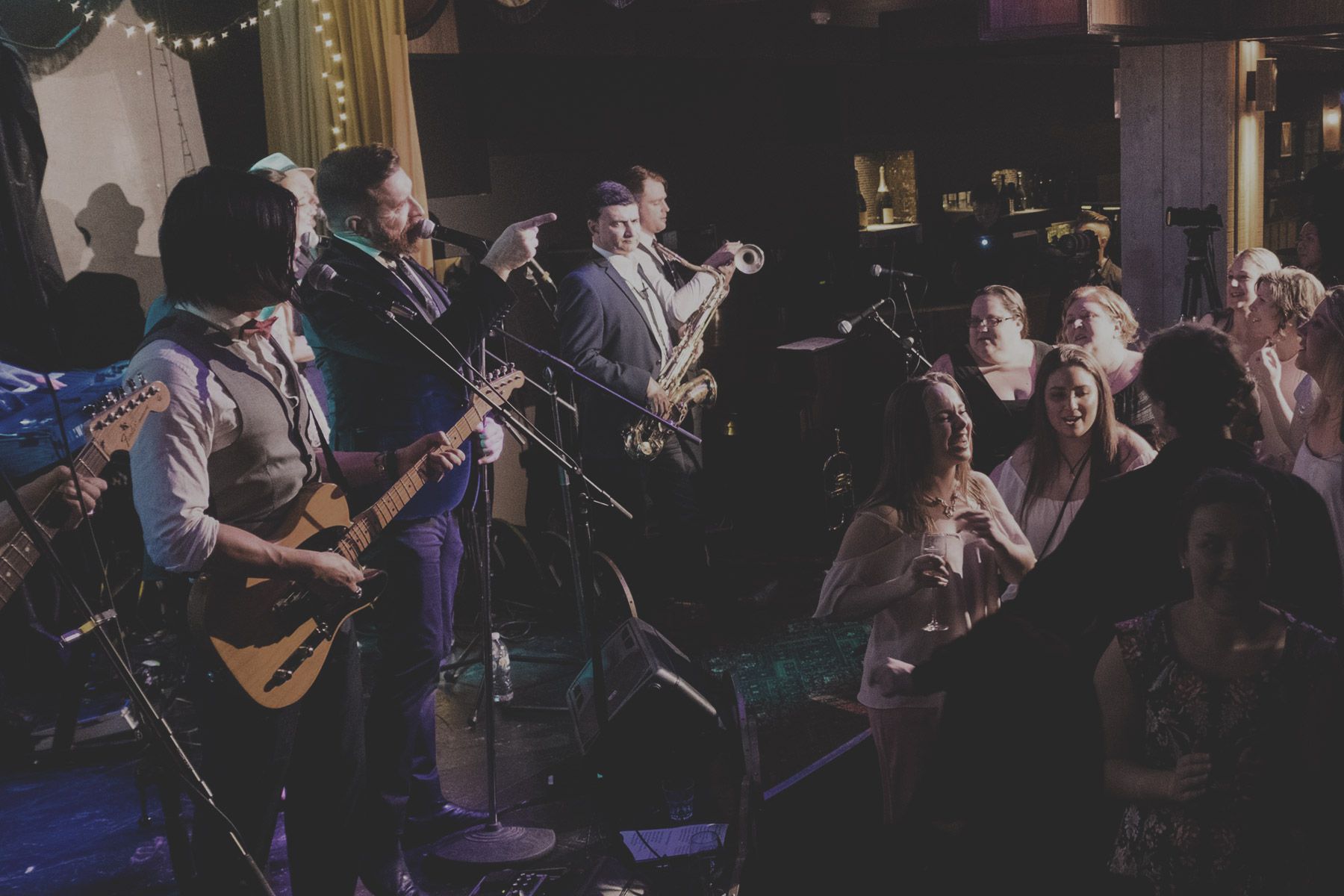 Melbourne Live Band
Memory Making
All you have to think about is when to stop dancing

Ready to create the night

Elevate Your Wedding with Craig Francis Music's Wedding Bands Melbourne
Craig Francis Music is the wedding band Melbourne is dancing to! Providing perfectly tailored live music and atmosphere, we work with you to make your wedding reception the one to remember. We are the stylish, professional and modern choice for Melbourne.
Experienced and contemporary, we boast unmatched versatility and some of Melbourne's best musicians, live entertainers, DJ and MC services, which means all you have to do is dance. So get your friends and family up and moving with the Wedding Band Melbourne loves to party with!
A Melbourne Wedding Band Dancing With You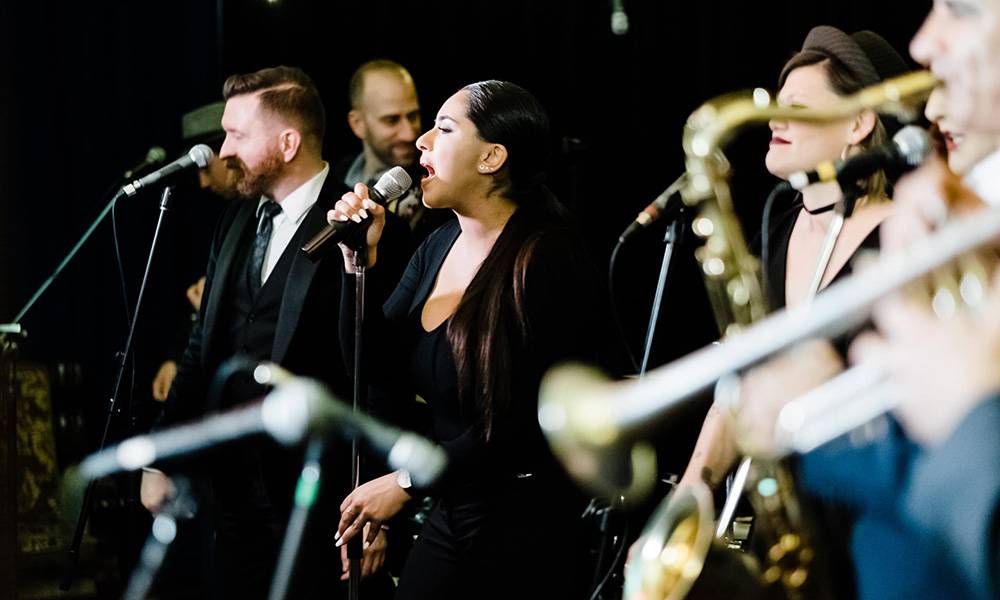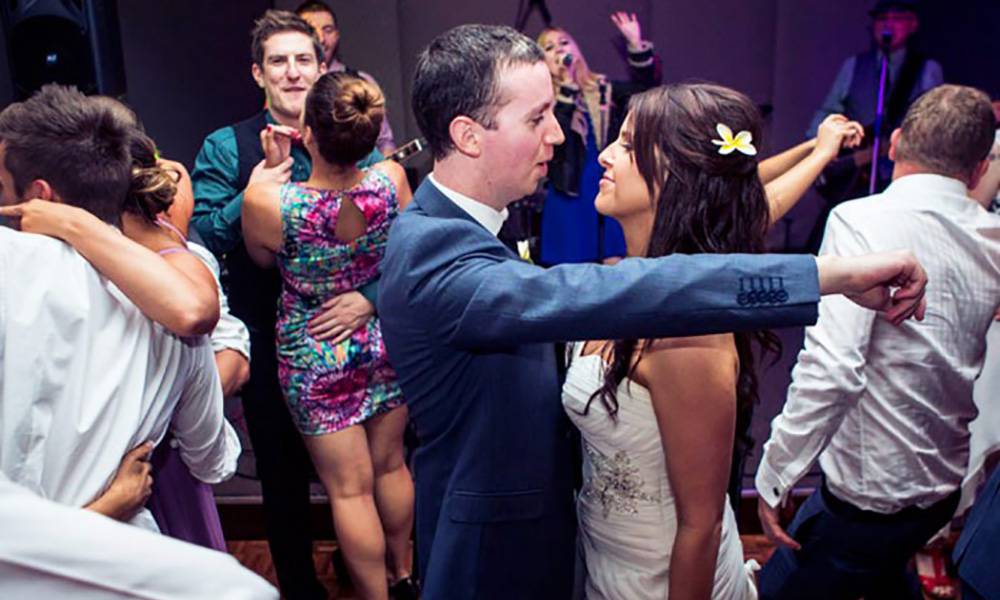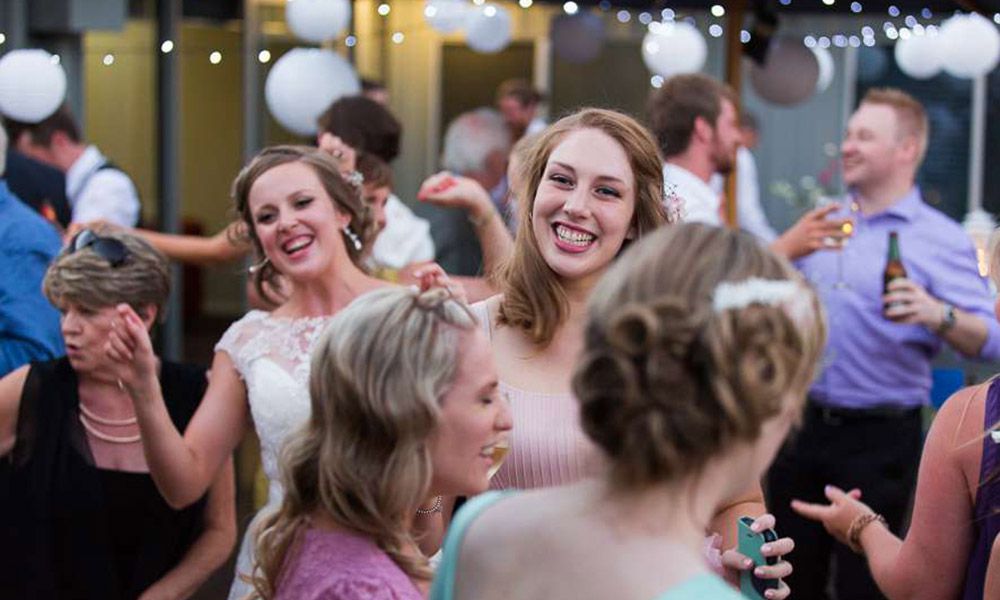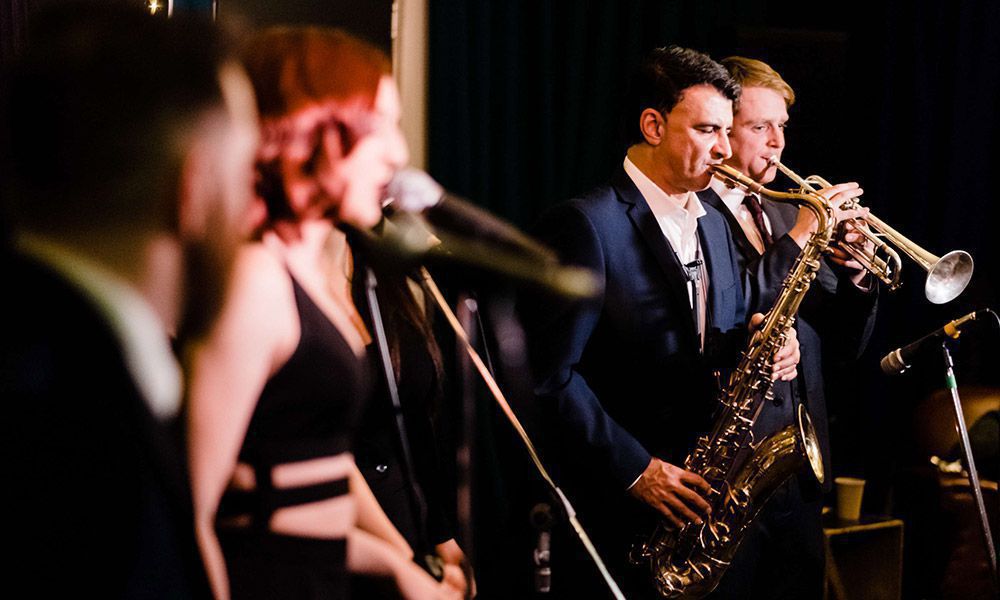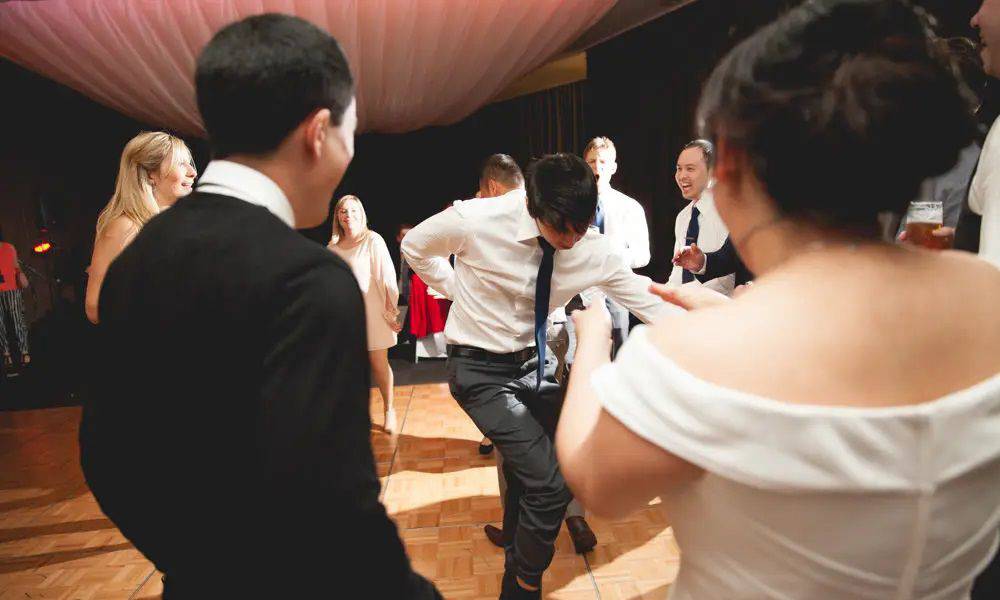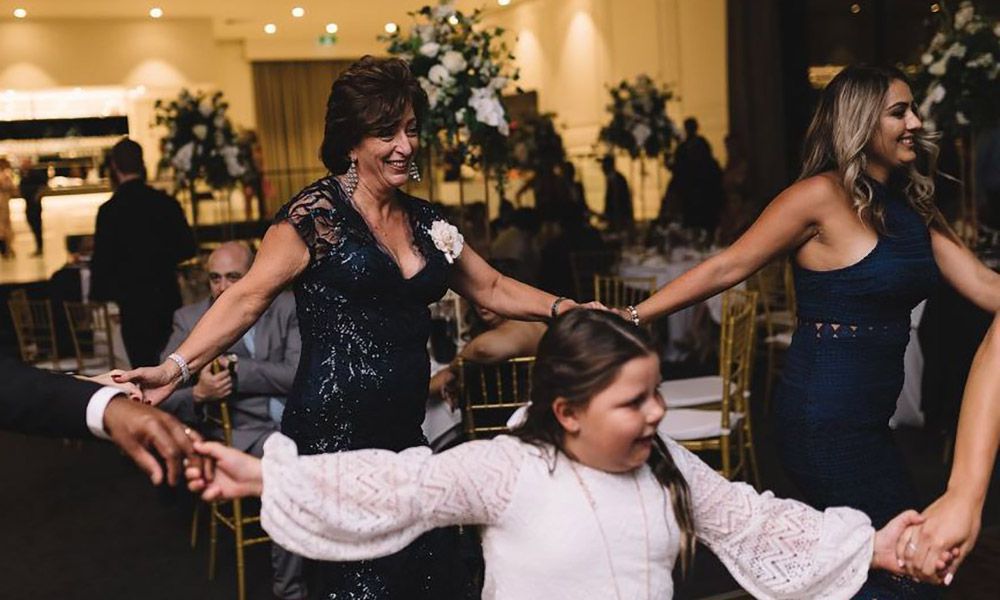 Craig Francis Music: The Best Wedding Bands in Melbourne
When it comes to finding the perfect wedding band for your special day, Craig Francis Music is the premier choice in Melbourne. With a wide selection of professional musicians and outstanding performances, Craig Francis Music is the go-to source for the best wedding bands anywhere in Melbourne.
From traditional wedding music styles to modern pop and rock, Craig Francis Music has something for everyone. Our experienced team of musicians can provide the perfect soundtrack for your wedding ceremony, reception, or any other special occasion. Whether you're looking for a classic string quartet or a full-blown rock band, Craig Francis Music has the perfect ensemble for your special day.
At Wedding bands Melbourne, they understand that your wedding day is one of the most important days of your life. That's why they strive to provide outstanding performances that will make your special day even more memorable. Their experienced and talented musicians are dedicated to providing the highest quality music and entertainment for your wedding. From classical to contemporary, their talented team of musicians can create the perfect atmosphere for your special day.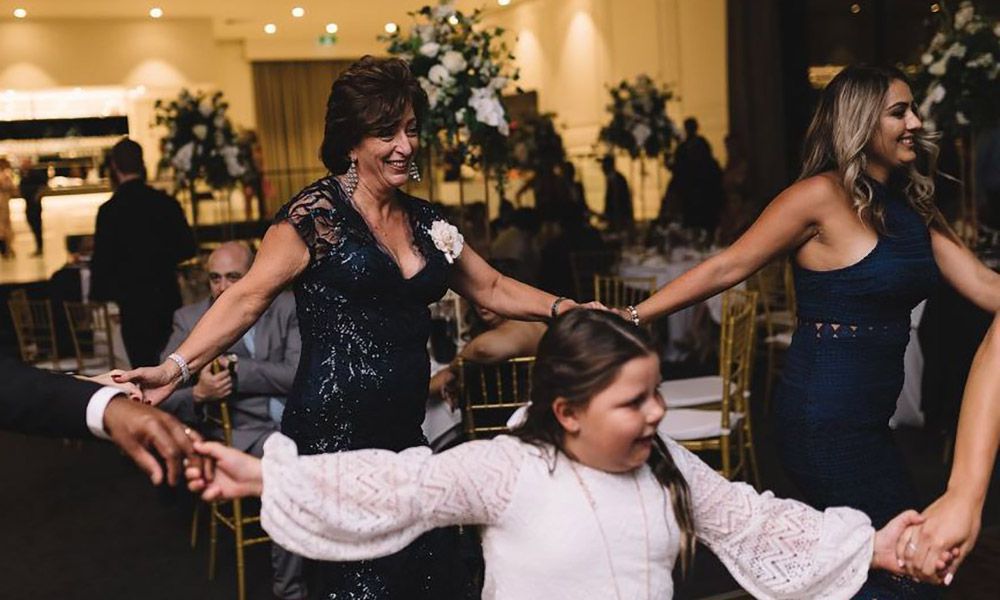 THE WEDDING BAND MELBOURNE IS DANCING WITH
Craig Francis Music is the best wedding entertainment band Melbourne is dancing with! Providing perfectly tailored live music and atmosphere, we work with you to make your wedding reception the one to remember. We are the stylish, professional and modern choice for Melbourne. Experienced and contemporary, we boast unmatched versatility and some of Melbourne's best musicians, live entertainers, DJ and MC services, which means all you have to do is dance.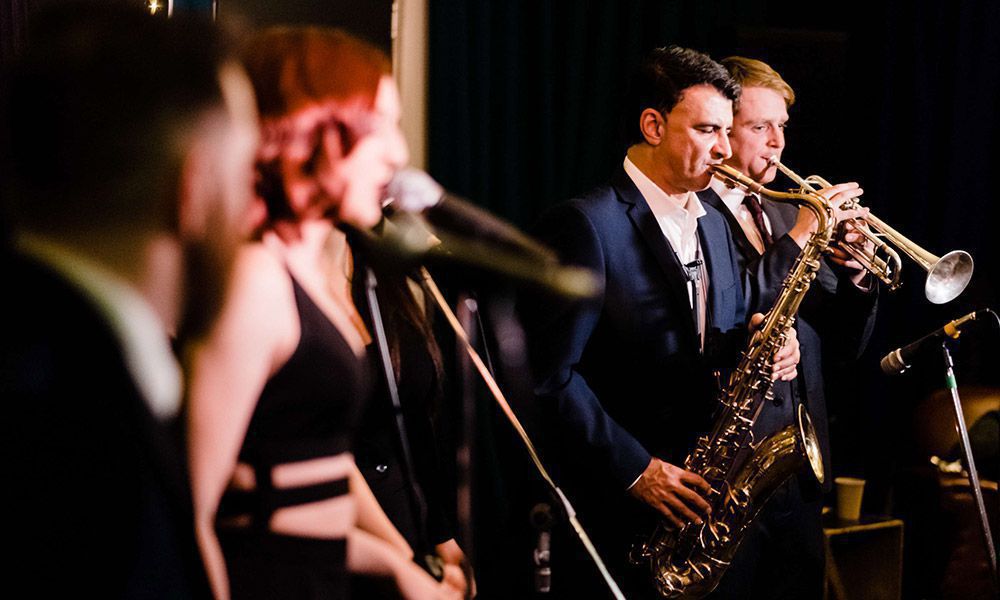 LIVE MUSIC AND YOUR BIG EVENT
Craig Francis Music are the live music experts and function band legends. We create the atmosphere for special moments, beautiful ceremonies and packed dance floors at receptions and corporate functions. For more than a decade, we have been building our corporate events and wedding client base and are known throughout the wedding and other corporate events and entertainment scene as the benchmark throughout Melbourne and regional Victoria.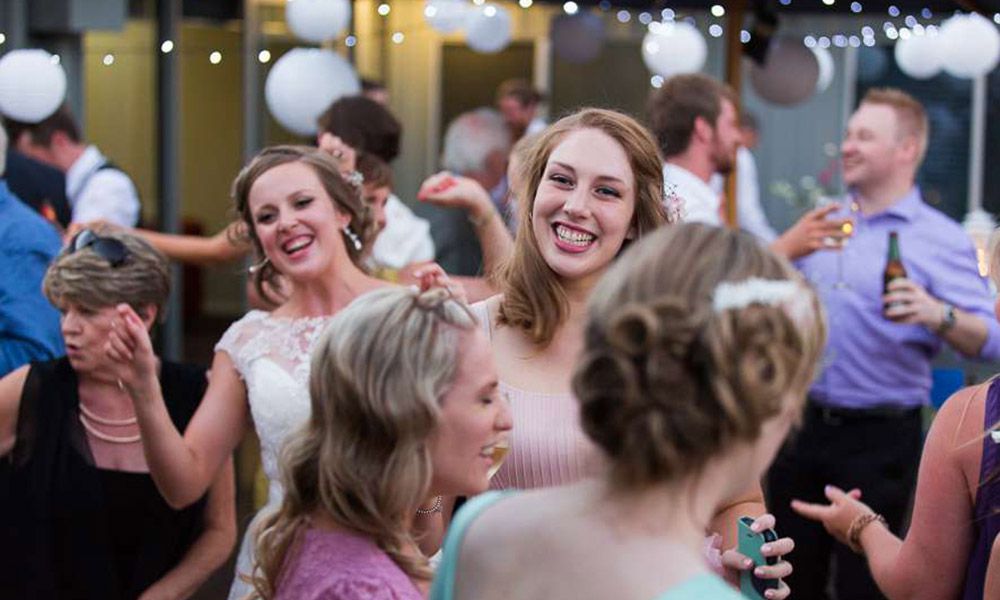 YOU AND YOUR GUESTS DESERVE TAILORED ENTERTAINMENT!
1000's of wedding couples have partied with us as their choice for the best live entertainment in Melbourne. Your wedding and your guests are unique of course and ensuring that you and your crew have the best time means that we tailor the music and atmosphere for your needs, tastes and budgets. We often roll out with 9 – 10 piece bands including 3 – 5 piece horn sections in our larger packages but also often work with clients or more intimate setups to suit the event space and atmosphere. These can include our more boutique band setups when we leave the brass out as well as DJ, MC services and combined packages that integrate everything! If you're unsure what to book contact us so we can advise on what will work best for you.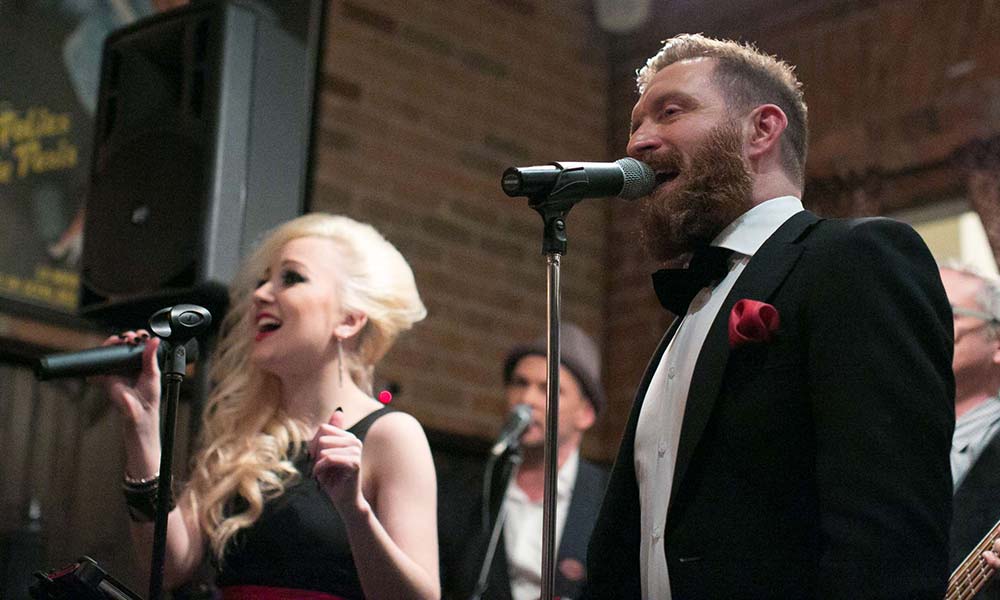 ALL THE CLASSICS, TOP 40, SOUL, DISCO, JAZZ AND ROCK YOU NEED
Craig Francis Music comes with countless years of performance and experience in Melbourne's wedding, corporate events and function scenes. We tailor the music to your tastes and read the crowd as we perform, resulting in entertainment that responds to the party as we create it. We also work with our local Italian and Jewish communities on crafting entertainment that suits their specific multicultural needs. So, whether it's the wedding to kick off the rest of your life, the work Christmas party, a mid-year EOFY function/dinner or a huge corporate event, you can trust we work with you from the moment of initial contact to the event wrap up.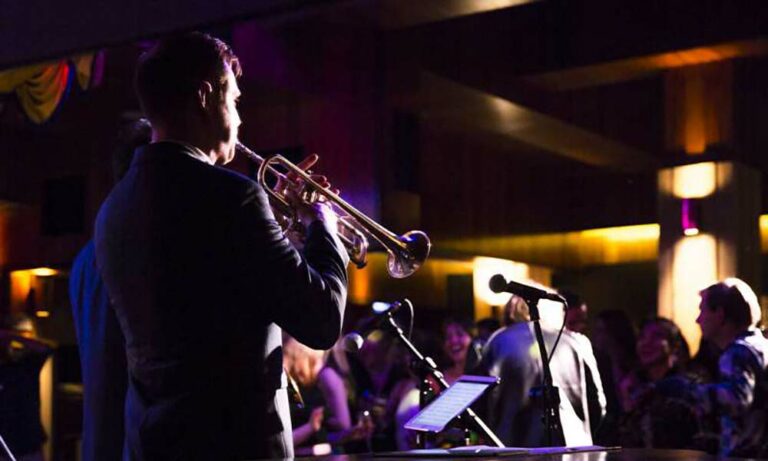 MELBOURNE LIVE WEDDING BANDS
From ceremony to farewell archway Craig Francis Music does it all. For your reception we bring the party and chill vibes for each part of the night. Background and fun for early in the event and party tunes for the dancing. We take care of all the music; both live and DJ breaks for the whole event and we can MC for you too, seamlessly integrating it all to make the perfect event and your complete wedding and event entertainment solution.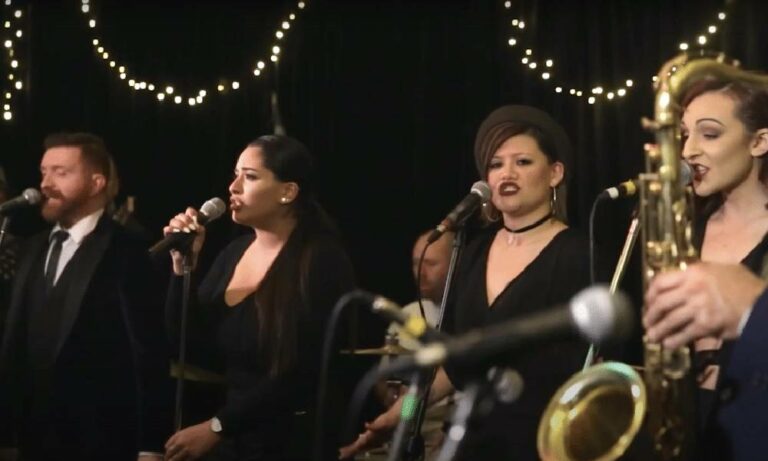 LIVE CEREMONY MUSIC
Our wedding packages can include multiple ceremony live music options such as string quartets and live duos including sax, piano, male and female vocals, and acoustic guitar. We can organise these for any beautiful spot you would like your ceremony to be even with no power available nearby. So contact us now so we can discuss how to make your ceremony as amazing as you picture it!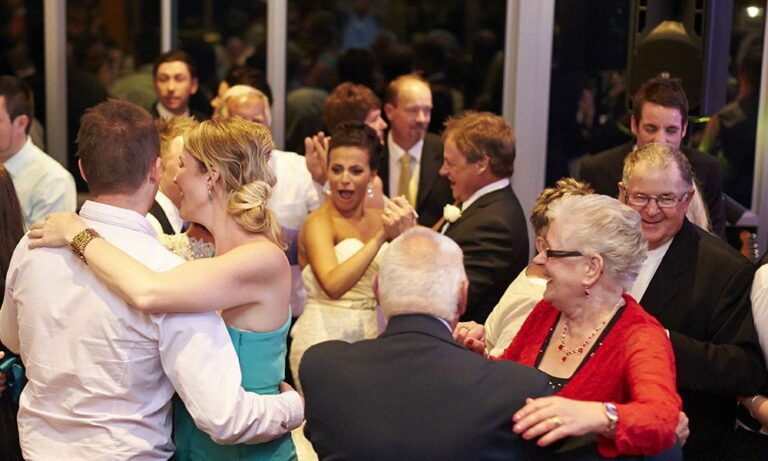 CORPORATE FUNCTIONS and EVENTS
End of year function needs a live 10 piece band to get the crowd rockin? Maybe you would like some elegant background tunes for a retirement dinner or birthday party or a product launch that needs that extra sparkle that only live music or an event DJ can bring? We regularly work with our clients to meet their specific entertainment needs so chat with us now to see how we can help.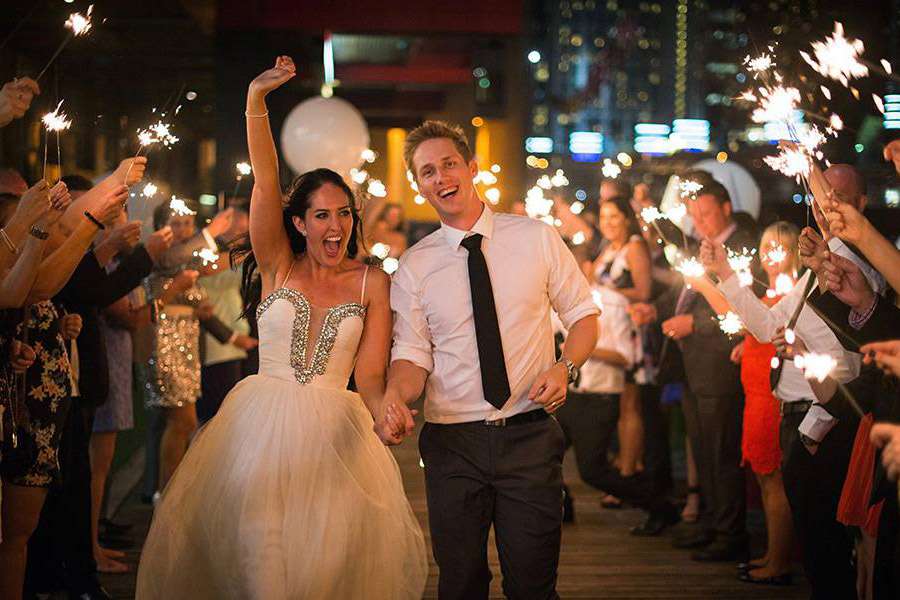 REGIONAL WEDDINGS and EVENTS
Have music, will travel! We often travel to all parts of our beautiful state to provide the entertainment for weddings and functions alike. Interstate clients don't miss out either but of course there will be special requirements involved. Get in touch so we can work out how best to meet your needs.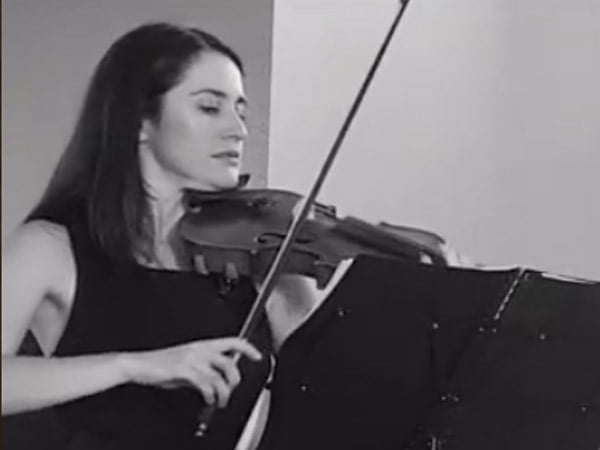 FLEXIBILITY IS THE KEY!
Craig Francis Music is completely customisable to your wedding or event. The event venue, budgets, guests and style of event are all factors that we can adapt to based on what is needed and if you are not sure what you need, contact us so we can chat about what that might be. Working with Craig Francis Music ensures that your event will have exactly the right kind of atmosphere and the live music that starts the party!
A super professional, high energy band. They played at our wedding and made it an absolutely amazing night!
Craig Francis was our 7-piece band at our wedding. We also had a Craig Francis duo for our ceremony. They were amazing and so lovely and flexible to work with. They were happy to take our song requests in the lead up, to work with our MC (who is a friend and guest) and to work with 2 other musicians that performed at our wedding. I can highly recommend Craig Francis!
Bhargav Shankar
31 March 2023
Craig came to our rescue! We wanted to have a sax player at our wedding reception and were about 6 weeks out without an artist. Not only did Craig provide us with options, but also gave us someone who could work with our existing DJ and acoustic guitarist/singer to jam to Bollywood tunes.The value add that Craig also provided us was to sense check prices of what other A/V vendors were providing. He was extremely transparent throughout and a joy to work with. Thank you, Craig (& team)!To our sax player, Nigel, thank you for bringing incredible energy, passion and FUN to an amazing evening. The guests kept complimenting the entertainment and you were a massive part of that!
Lauren Kelly
27 March 2023
We hired Craig Francis Music for our wedding recently and we were very happy with how everything turned out on the night. We had Dan and Jess as an acoustic duo for the ceremony and canapé hour that followed. All of guests commented on how talented they both were. I wish my husband and I were able to have seen more of them! We had a DJ for our reception and unfortunately she pulled out on the day due to being unwell but thankfully Craig was able to organise a replacement last minute. Malcolm did a great job as MC/DJ on the night and we are thrilled with how everything turned out.
Megan Peterson
23 March 2023
A big thank you to Craig and his team. Jess and the 5 piece band were exactly what we wanted and set the tone for a fun filled night! A special shout out to Craig for accomodating a few last minute requests and making sure bump in and out was seamless. So organised! We loved it! Highly recommend Craig and his talented team of musicians.
Deb Boseley
20 February 2023
Craig Francis Music is amazing. I thought they would be too "extra" to have for my combined 50th with my husband, at our home, and they were, but it was awesome. Craig promised to make our party epic and it truly was. The sound quality is amazing, their talent outstanding and Craig is able to read the crowd and knows how to get the party started. His knowledge and experience means you are in good hands. We continue to get feedback from guests about how great the band was. Very professional, very fun, I highly recommend.
Kristina Hardner
19 January 2023
Craig, Jess and all of the band were truly exceptional throughout the entirety of our wedding reception. Many guests commented on how fantastic they were, both during and after the evening. They truly helped set the tone, with Craig also providing an excellent MC service. Communication in the lead up was easy and stress free. We highly recommend Craig, Jess and all of the band.
Julia Biernacki
14 December 2022
We absolutely loved having this band play for our wedding! They smashed out hit after hit the whole night and had everyone dancing for hours. Berni was particularly delightful but the whole band were gorgeous people and we had so much fun with them. Don't think twice, just book them!
Nathan Curnow
11 December 2022
My wife and I were absolutely thrilled with the band from Craig Francis Music at our wedding. Craig was lovely to work with - we got the impression right from the start that he was organised, experienced and believed in quality of service. It was a great relief to have someone so professional looking after the music at our wedding.We came in with a range of specific requests for the music and were really pleased that Craig and the band were able to cater to our needs to a tee. Even though Craig is experienced enough to run the whole show and call all the shots, he was very respectful of what we wanted from the night and it was delivered just as we'd hoped!On the day itself, the 4-piece band played wonderfully and our guests were blown away by the quality of the music. Even though Craig himself came down with illness and was not able to perform, he had terrific back-up plans in place and his replacement was just as good. The dance floor was buzzing all night and it was clear that the band were enjoying themselves almost as much as the guests, and of course, my wife and I! We wholeheartedly recommend Craig and the team to anyone considering them!
Craig was an absolute wonder in helping us organise the timings and schedule of our wedding reception. He gave amazing suggestions for songs and was able to accommodate all of the changes and additions we had made.We had Jessica as our lead and MC for the night and we could not thank her enough the for wonderful job that she did. Not only did she sound absolutely phenomenal, she was very professional and organised and made sure all the little details were how we wanted them.With a band being able to make or break a reception, the Craig Francis Music group absolutely made the night for us. Our guests could not believe how great the band was and we would highly recommend them for any event. Thank you for making our night so amazing!
The Best Tracks of Melbourne wedding bands
Rock N' Roll
Pop
Jazz
Funk, Soul, & R&B
Classic
Dance
Rock N' Roll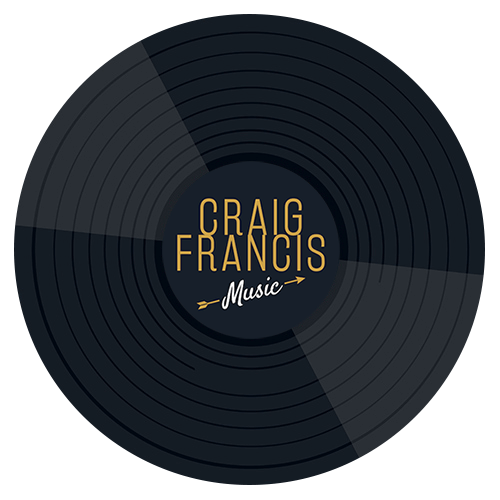 SHUT UP AND DANCE – WALK THE MOON
SHAKE YOUR TAILFEATHER – BLUES BROTHERS
MR BRIGHTSIDE – THE KILLERS
LONELY BOY – THE BLACK KEYS
ROCK AROUND THE CLOCK – BILL HALEY AND THE COMETS
SUMMER OF 69 – BRYAN ADAMS
A LONG WAY TO THE TOP – AC/DC
Pop
Jazz
Funk, Soul, & R&B
Classic
Dance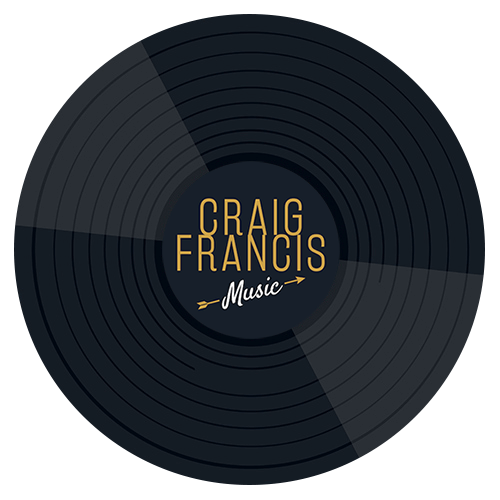 SHUT UP AND DANCE – WALK THE MOON
SHAKE YOUR TAILFEATHER – BLUES BROTHERS
MR BRIGHTSIDE – THE KILLERS
LONELY BOY – THE BLACK KEYS
ROCK AROUND THE CLOCK – BILL HALEY AND THE COMETS
SUMMER OF 69 – BRYAN ADAMS
A LONG WAY TO THE TOP – AC/DC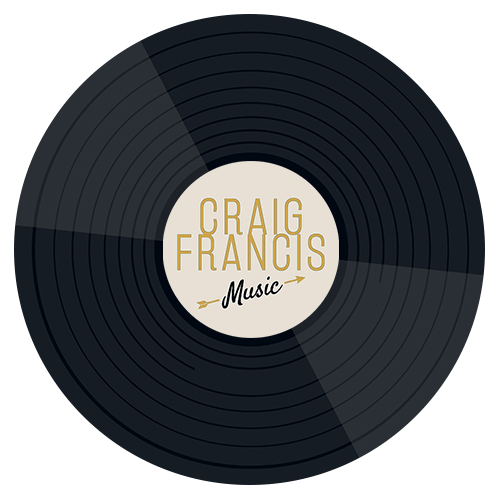 SHAKE IT OFF – TAYLOR SWIFT
UPTOWN FUNK – MARK RONSON AND BRUNO MARS
I GOTTA FEELING – BLACK EYED PEAS
HAPPY – PHARRELL WILLIAMS
MOVE LIKE JAGGER – MAROON 5
HO HEY – THE LUMINEERS
PERFECT – ED SHEERAN & BEYONCE
YOU'VE GOT THE LOVE – FLORENCE AND THE MACHINE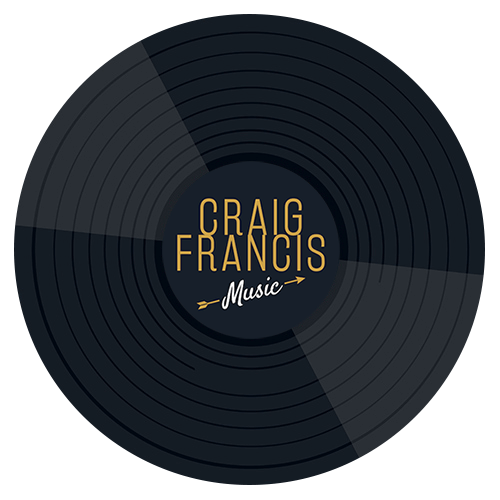 FEVER – PEGGY LEE
SON OF A PREACHER MAN – DUSTY
IF I AIN'T GOT YOU – ALICIA KEYS
L.O.V.E. – NAT COLE
EVERYTHING – MICHAEL BUBLE
MOONDANCE – VAN MORRISON
AT LAST – ETTA JAMES
VALERIE – WINEHOUSE/RONSON
FLY ME TO THE MOON – FRANK SINATRA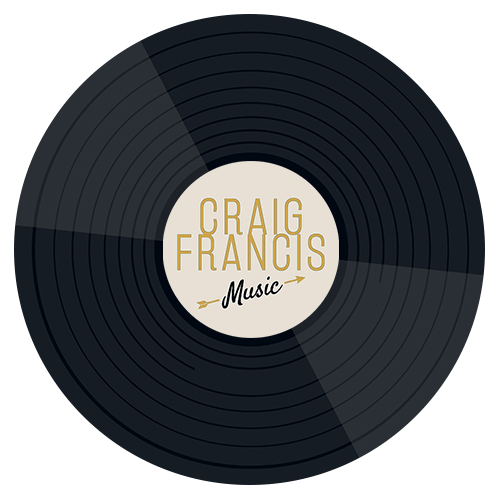 EMPIRE STATE OF MIND (NEW YORK) – ALICIA KEYS
ANASTACIA – I'M OUTTA LOVE
SAVE ROOM – JOHN LEGEND
TREASURE – BRUNO MARS
JUNGLE BOOGIE – KOOL AND THE GANG
AINT NO SUNSHINE – BILL WITHERS
BILLIE JEAN – MICHAEL JACKSON
HEY YA – OUTKAST
RESPECT – ARETHA FRANKLIN
BLAME IT ON THE
BOOGIE – JACKSON 5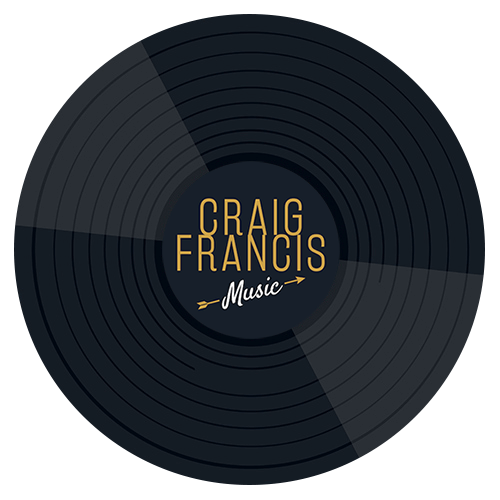 CRAZY LITTLE THING CALLED LOVE – QUEEN
BLUE SUEDE SHOES – ELVIS
PROUD MARY – CREEDENCE CLEARWATER REVIVAL
I SAW HER STANDING THERE – THE BEATLES
LOVESHACK – B-52S
JESSIE'S GIRL – RICK SPRINGFIELD
VIDEO KILLED THE RADIO STAR – BUGGLES
WALKIN ON SUNSHINE – KATRINA AND THE WAVES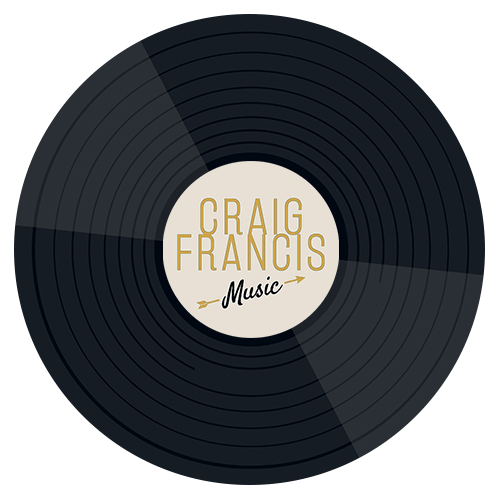 GET LUCKY – DAFT PUNK
UFO – SNEAKY SOUND SYSTEM
I FEEL SO CLOSE – CALVIN HARRIS
I WANNA DANCE WITH SOMEBODY – WHITNEY HOUSTON
I WILL SURVIVE – GLORIA GAYNOR
BLURRED LINES – THICKE/PHARRELL
LET ME ENTERTAIN YOU – ROBBIE WILLIAMS
CANT STOP THE FEELING – JUSTIN TIMBERLAKE
MUSIC CHOICES
Music taste is an individual experience and we have a huge list of tunes and genres that we perform to ensure we can tailor the entertainment for you. We read the dance floor as we perform and can also often take requests on the night to make sure the party never stops! After attending a showcase and booking your preferred instruments and package we encourage all our clients to have input into the genres and tunes that will create the night they want. We also work with you and can recommend tunes to suit special moments on the day as well as what genres your guests will enjoy!
INTERACTIVE LIVE MUSIC
Craig Francis Music is a showstopping band with amazing backing vocals, multiple lead singers, a tight horn section and a vibe that comes off the stage (or stage area) and encourages your guests to get up and boogie! Most professional music agencies say they can assemble a band that sounds half decent but none of them can turn a random bunch of musicians behind a singer (as some often try to do) into a band with experience and stage presence that prides itself on crowd interaction and energy. You deserve nothing less than the best Wedding Band Melbourne has to offer and nothing less than Craig Francis Music! Check our reviews, they speak far louder than we can!
SOUND AND LIGHTING
Melbourne live bands for hire should always have access to and provide audio appropriate for the venue size and event as booked, and not a 'one size fits all' system. Craig Francis Music can cater for intimate dinners and boutique gatherings all the way up to weddings and events of 500+ people. It would not be appropriate to bring a system that would cater for 500+ people to a dinner party or wedding of 30 people, just as it would not work very well if a live duo brings a small speaker to a 250+ guest wedding. Craig Francis Music always ensures we have the gear that works for the room and the event as booked and can also work with in house and outsourced systems as well for much larger events.
WHAT DO YOU NEED FROM A GREAT WEDDING BAND?
Any professional live wedding bands in Melbourne should actually be a band! I know that sounds crazy but if you're seeing 10+ singers at a showcase, chances are you are not getting exactly what you see there on the night of your event. When you work with an agency where you 'book your singer' only, it very likely means that the agency / admin / booker will 'assemble' the band behind that person. Sometimes this works just fine. Other times maybe not and taking a chance like that on what is the most important day of your life is not something we would ever recommend. Especially when you can work with an actual Melbourne live band with years of live performance experience. Sound production and lights are key elements that we cover too of course, so to ensure the best results you should always be hiring an experienced, consistent team and not a bunch of casuals.
UNIQUE VOCALS AND TALENTED MUSICIANS
Craig Francis Music has enjoyed the same line-up since we started more than 10 year ago. You can catch our exclusive vocalists and musicians that make up Craig Francis Music at one of our monthly showcases. This means as well as the years of individual experience of each of our performers, we also come with years of experience performing as a group. This is what you should expect from a band you hire in Melbourne and anything less is less than you deserve.
CUSTOMER SERVICE
Craig Francis Music makes it as simple as: Watch, Contact, Showcase, Confirm.

WATCH our live videos online, CONTACT us to check our availability for your date and our package options, book into our monthly SHOWCASE and CONFIRM which package you would like. Booking your wedding band in Melbourne should not be an automated response template, nor should it be endless emails and layers of management. We pride ourselves on not having automated replies, not having layers of management and being responsive to every single client from the very first contact. On the day we work with venue coordinators to make sure everything runs smoothly. We can also MC of course and integrate our MC and customer service seamlessly with the live performance. It really is as simple as: Watch, Contact, Showcase, Confirm!
While we were all in ISO the Craig Francis Music crew put together a special treat! Just goes to show you can't keep an amazing band from their jams 🙂 🙂
Frequently Asked Questions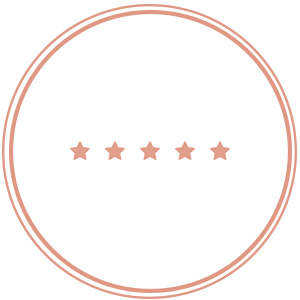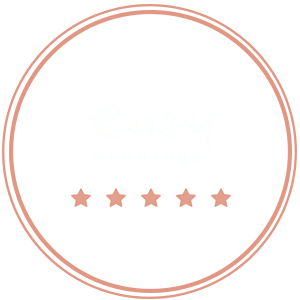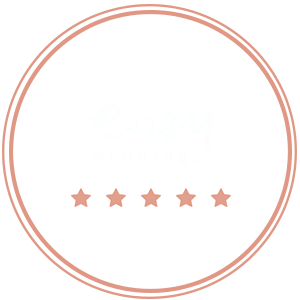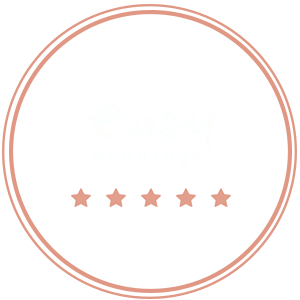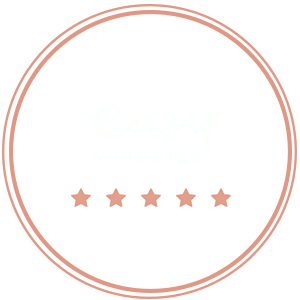 When you choose Craig Francis Music for your wedding band, you can rest assured that you're getting the best in professional musicians. All of our musicians are highly trained and experienced in providing outstanding performances for weddings in Melbourne and throughout Victoria. With years of experience in providing exceptional music and entertainment, you can trust that Craig Francis Music Melbourne wedding bands will make your special day even more memorable. So, for the best wedding bands in Melbourne, look no further than Craig Francis Music. With our wide selection of professional and expert musicians and outstanding performances, we are the best wedding bands in Melbourne, sure to provide the perfect soundtrack for your special day. Whether you're looking for traditional wedding music or something more modern, Craig Francis Music has something for everyone.
What songs will our wedding band perform?
We typically have a vast song list – we have experienced musicians and will tailor songs to suit your party. We have a high level of attention when it comes to picking the right music to make you dance with your guests and make your evening an unforgettable experience. Unlike an already prepared Spotify playlist, being the best wedding band, we are 'reading the room' and providing the right musical environment for the moment.
Watch and Listen
Achieving the perfect atmosphere is the key to your big event, so check out our LIVE VIDEOS and let us make sure that all you need to do is SING. DANCE. PARTY. REPEAT.
Watch & Listen Now
Catch Us Live
Yes, that's right — in addition to what you see and hear online, you can get a preview of how we actually perform live in person!
Contact Us Now
Let Us Work On It
We will work with you to make sure that your reception is the one EVERYONE will be talking about!
See Our FAQ


Are you ready to dance with the Melbourne Wedding Bands?
For bookings, advice or enquiries, get in touch with us now. Whether you want music for just the ceremony, just the reception or both, we're ready to help bring great memories to your beautiful union!